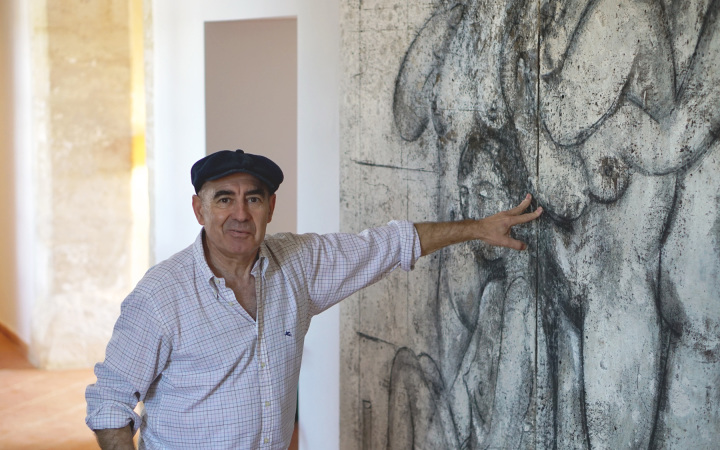 Joan Bennàssar Collection
A hotel brimming with art
Es Riquers Hotel Rural is the first Joan Bennàssar Collection Hotel. As a result of this collaboration, the hotel houses a collection of artworks by this Mallorcan artist.
Each painting and sculpture has been selected by the artist, not so much based on their individual aesthetics but based on how well they integrate with the hotel's natural surroundings. Many of these artworks are available for purchase from the hotel.
Joan Bennàssar is one of Mallorca's best known artists. Born in Pollença in 1950, from a young age, his talent and the help of his mentors allowed him to start painting despite the scarcity of the times.
He draws on all possible sources and distils them into his work. In his younger days, he focused on social issues before venturing into abstract art, impressionism, the sensitivism of Bacon, realism, collage using found objects, and of course the cubism of Picasso, one of his biggest influences. He went on to develop a very personal style which he always refers to as primitivism, in which his paintings and sculpture stand out due to their great material quality.